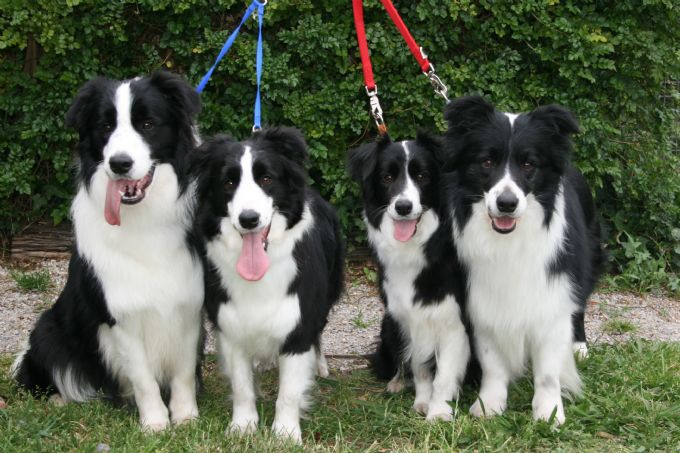 Welcome to Kyntaf Border Collies, a small kennel located on eight acres in outer Melbourne, Victoria. My dogs are first and foremost important members of the family where they enjoy a balance of running around and enjoying life combined with taking part in various dog sports. As well as showing we give all dog sports a go and have either trained and/or competed in Agility, Obedience, RallyO, Noseworks, Dancing with Dogs and Herding with many Kyntaf dogs having successful careers in these areas.
We only breed occasionally and to ensure we breed the best border collie possible all dogs used in the Kyntaf breeding program are hip/elbow scored, had relevant eye tests and all thir DNA tests done. Good temperaments and soundness are of the utmost importance and this is always foremost in mind when breeding. For further information on Border Collie health please see http://www.bccnsw.com/health.asp
I am happy to answer and questions and provide advice on border collies and puppies. Our next litter is planned for September/0ctober 2023.
Contact Details
Susan Krol
0403 203 731
85256 Visitors